So you're searching for a major shoe manufacturer! Perhaps, you intend to indulge in the wholesale trade. Maybe, you want to export shoes all over the world. No matter your intentions, quality and consistency are paramount when considering large scale sales. Without quality and seamless supply, you can't win the rat race. This is where OEM shoes come into the picture to help out.
What are OEM shoes?
If you're new to the world of ODM or OEM, you may wonder what any of these terms mean. Well, OEM means original equipment manufacturing. The manufacturer engaged in making OEM shoes is called the OEM manufacturer. Such a manufacturer designs and supplies the shoes originally. The OEM manufacturer or company is in a position to supply items in big quantities to fulfill your ever-increasing demands.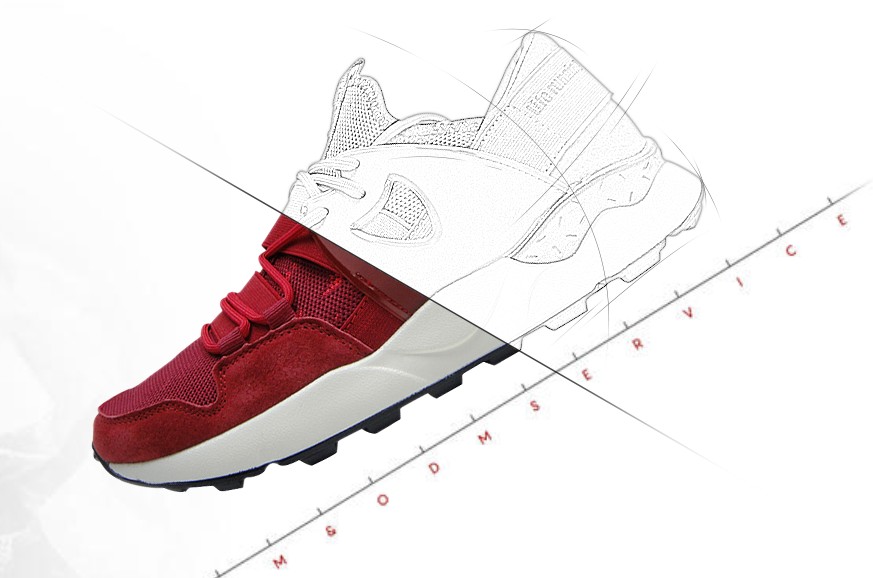 Benefits of OEM shoes
After getting familiar with the concept, you may wish to know how OEM or ODM shoes could help you with your export and wholesale needs. Let's find out in view of the benefits detailed below.
Response
Some shoe suppliers and wholesalers go after small manufacturers to fulfill their needs. However, in many cases, these small manufacturers are strapped with their existing orders. That can leave you with a short supply. When this happens, you could lose opportunities as well as clients. In the export world, timing is extremely important. If you lag behind in fulfilling the orders, you're just out of the competition.
Any such scene can be averted with OEM shoes. With an OEM manufacturer by your side, you could be assured that the response will be faster. The reason - less time is needed to identify and manufacture the parts of shoes using original drawings. In this way, you're better off completing large scale orders on time without any sort of problem.
Quality
Many shoe wholesalers start their venture with a bang. Sadly, a majority of them are compelled to shut their business after a while. Why? The main reason for their failure is the lack of quality. This doesn't mean they don't get a quality manufacturer. It means they fail to keep consistency in quality.
Most wholesalers team up with various small manufacturers to complete their big orders. However, the designs and drawings of each manufacturer differ from the other. You can't expect OEM shoes from these manufacturers. If you distribute the orders among different manufacturers, you may get quality shoes from each manufacturer with some differences. Some shoes may be at par with the quality, whereas a big portion may have minor mistakes in terms of drawings or designs. That could keep you from positioning yourself as a better wholesaler and/or exporter.
When you turn to a manufacturer of OEM shoes, you could be sure of seamless quality. As well as using high-quality materials, an OEM manufacturer will provide shoes of exact size, shape, and design. There won't be any differences in your output. Such kind of commitment to quality gives you an edge over others and lets you scale your business.
Value and durability
If you rely on ordinary manufacturers for your orders, you won't get value for your investment. These manufacturers are only interested in completing orders. They give less importance to value. The materials used in manufacturing may vary each time you place an order.
Plus, you can't be sure of the lifespan of the shoes. It's likely that the last delivery of shoes was of high quality, but the present delivery lacks durability. If this is the situation, your whole consignment could be returned by your export client. You could lose time, money, and reputation due to mistakes committed by your manufacturer.
It's easy to say good-bye to such issues with OEM shoes. By depending on an OEM manufacturer, you could be certain that your consignment contains the same value and durability all the time. Uniformity in durability and value repose the confidence of your clients, and that's visible in terms of an increase in the number of orders you get.
Support
Placing orders at numerous ordinary manufacturers can invite a lot of issues. It's likely that you may need urgent help on quick fixes from the manufacturer. However, not all manufacturers may be in a position to offer that much-needed help. The lack of help and support can affect the working efficiency and supply of shoes.
Such a problem can be kept at bay with OEM shoes. A reputed OEM or ODM manufacturer offers on-time support to address your grievances. Their support team will look at your issue and come up with a suitable solution in a timely fashion. That should avert any major worry that may affect your business. Also, you could come up with various new designs through the support and help of their dedicated team of designers and engineers.
Warranty
Small manufacturers don't give a warranty on their products. Whether it's shoes or sandals, you're at the mercy of your luck. If your luck runs out of time, you could have your consignment returned, especially from overseas markets. Such a situation could dent your profitability.
On the other hand, OEM shoes are backed by a warranty. If there's in any fault in the workmanship or materials, the OEM manufacturer will arrange for quick replacements. As well as avoiding any instances of returned goods, warranties reimburse you for losses and replacements.
Price
Two things that keep you in the competition are time and competitiveness. If your product isn't competitive, you'll fail eventually no matter the range and quality you offer. OEM shoes are competitive because the OEM manufacturer doesn't have to invest on drawings and designs of your shoes again and again. Also, such a manufacturer buys materials and other accessories in large quantities, and the price difference is transferred to you. In this way, you get an edge over your competitors in the market.
The above points highlight why OEM shoes are a winning bet for any wholesaler or exporter. Quick response, seamless quality, quick completion of orders, support, warranty, etc. are the important perks of relying on a reputed OEM shoe manufacturer. So get in touch with a reliable OEM manufacturer and see the difference.